**
This is a cross pollinated post from hopeallianceblog.ca, a new venture connected to my hopealliance.ca passion project. It's been a very long time since I posted to my beloved blog KARE Givers, and I have rediscovered many, many draft posts so it's time for me to get out of writing what I used to way too long ago. I'm feeling revitalized and rejuvenated... finally.
Hope without action is wishful thinking.
Hope without fear doesn't exist; that's called naivety.
Hope is the alpha. All fear, all resilience, all action is derived from hope, "the thing with feathers... that sings the tune without the words" as so beautifully described by Emily Dickinson in her poem entitled "Hope"...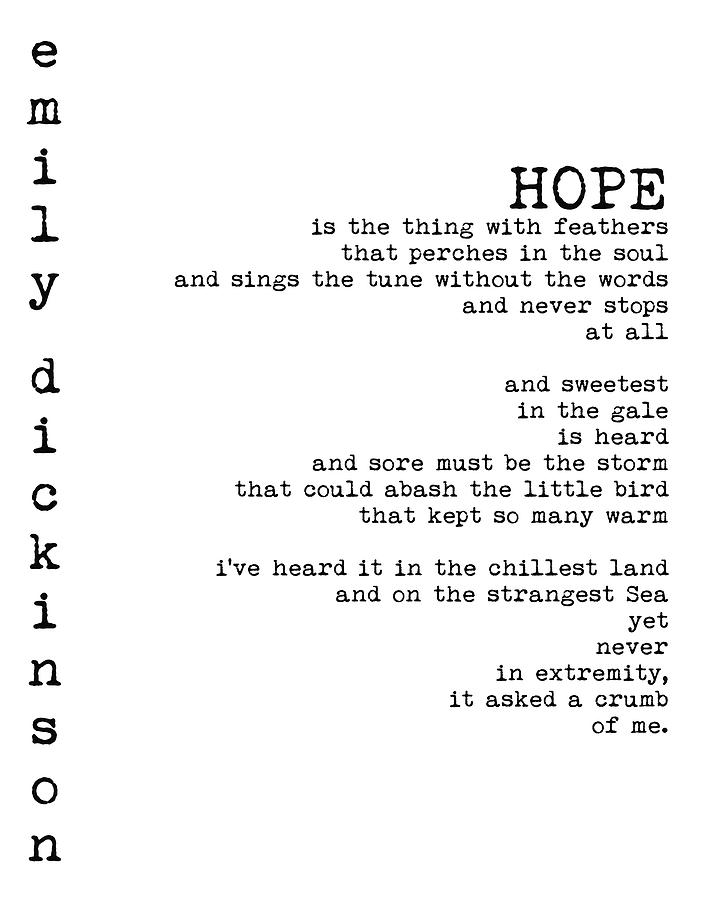 As I sit at my desk in my office listening to the birds sing in the courtyard outside my window, I'm reminded of this beautiful poem and what it needs to teach us during this most fearful time.
This global pandemic is the storm creating fear that what we need to become true, beautiful and good in the world once again may not happen the way we intend it to.
Resilience is the tune without the words perched in our souls allowing us to keep going despite this fear.
The birds keep singing.
Their song is the action that can never stop at all in times of crisis and despair, because this is what turns hope from something we wish for, to something we can do.
Yesterday I wrote about the broad reality of this horrifying global pandemic
. I appealed to people to boil the thing down to four simple elements...
respect
the science of this virus;
understand
what it can, and cannot do; nurture
relationships
of support to help get through this without feeling alone; and take
responsibility
for actions that support a quick end to the pandemic crisis.
Today I'm going to refer to a micro-reality; an action that resonated into other actions to do good. My message is that when added together, these seemingly small steps evolve into a manifestation of a broad reality like I referred to yesterday. Added together, small steps taken thoughtfully and carefully result in exponential good. When emulated over and over again, these steps become habituated and emerge as the longest most significant journeys of actionable hope.
My longtime friend and HOPE Alliance collaborator, Michael Josefowicz started singing a tune quite some time ago. Eventually his song had a name. He called it the Printernet. His tune goes something like this...
The Printernet combines the reach and knowledge of the Internet with the Power of Print. The beginnings of our global network of Independent Publishing Centers thrives in villages in Malawi, Burundi, Uganda, and Nigeria. The Printernet Network is driven by a passion for social justice, and local autonomy leading to sustainable community support and development.
Some time ago Michael created Printernet "nodes" in the villages mentioned above to create content of local interest along with the capacity to produce print media to distribute it, and web links included so the lcoal context when relevant to others, could have broad, easily replicable positive influence within other local contexts.
Who knew that during a global pandemic that this action would lead to doing well for local people speaking languages so lost and rare that Google can't even translate them.
Interns working as writers and publishers in remote African villages had already realized the value in printing daily newsletters in English and their traditional, culturally significant regional language... side by side along the fold of the newsletters. The newsletters support the effective teaching of the English language, and also maintain and preserve the local cultural language wich is vitally important to proliferate the wisdom of specific cultures that have thrived for thousands of years... and better yet, expose this timeless cultural wisdom to the rest of us.
Click on the image below to learn more about the origins of the hopeful action Michael named the "Printernet"...

Now, considering the broad reality of COVID19, the Printernet writers have adapted once again to produce newsletters being used to teach local people in their own language about how to be safe and manage the risks associated with COVID19.
Click on the image below to learn more about the power of the Printernet in times of crisis...
It would be an impossible task to estimate the value measured in hope that this action has produced. It will undeniably result in improved
health
for local villagers,
opportunities
to thrive moving forward, sharing of
privileged
information with people not used to privilege, and
educated
people who can now feel relatively confident about their actions to avoid getting sick.
The music of one bird combined with another, and now a brand new tune is heard.